I hear people speaking about it all the time. The video-sharing social networking app that allows you to film funny videos, parodies, dances, songs and receive thousands of views and likes for it. What am I talking about? You might have guessed it – this is about TikTok. In this post, I want to check if Affiliate Marketing and TikTok can be combined. Do you think it is possible?
What is TikTok?
---
TikTok is a Chinese video-sharing social networking service created to record short video clips, for example while dancing to or lip-syncing famous songs. The app was founded in 2012 under the name Douyin. In 2017, it became known globally under the name TikTok.
If you don't know TikTok yet, check out the following video. It's a dance compilation consisting of several videos from different users. You don't need to watch the full 19 minutes, it's just to give you an idea 😉
Now, are you still with me or did you drift off already in other TikTok videos? 🙂
How does the app work?
The interface reminds me a bit of Instagram. You create your profile, upload a picture and fill in some details about yourself. Then you can follow other users and get followers yourself. In your feed, you see new videos, which you can like and comment on. You can also work with #hashtags when uploading your videos.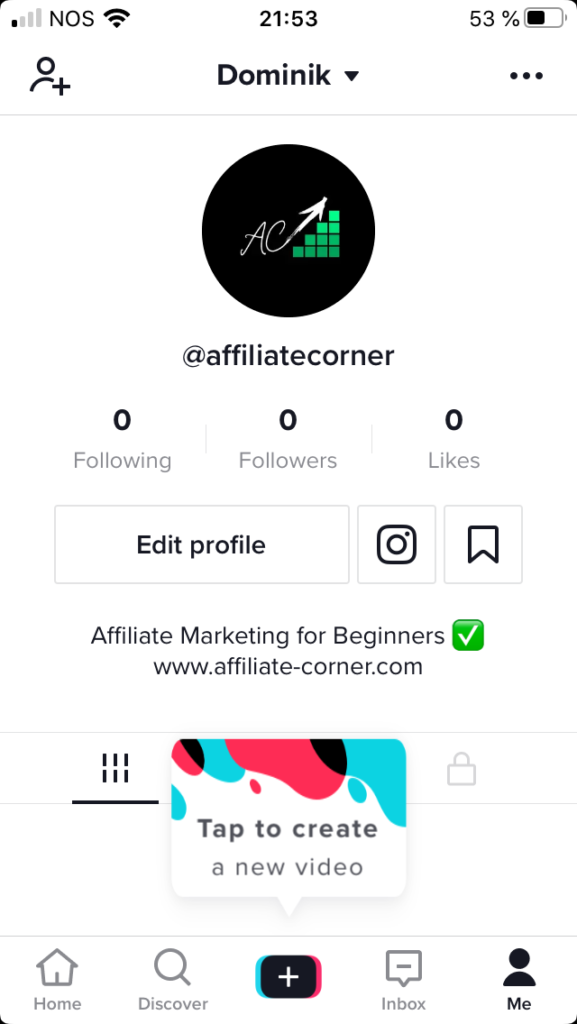 You might wonder now how all of this TikTok stuff can be useful for affiliate marketing…
I asked myself the same question and tried to answer in the following lines.
Can TikTok be used for affiliate marketing?
---
Let's think about it… Our goal in affiliate marketing is that as many people as possible click our affiliate links and buy the products we promote. As you certainly know already, the more clicks we get on our links the higher the chance that we make a sale.
That being said, if TikTok is able to generate a lot of views and those viewers click then on our affiliate links, then it would be a great tool for affiliate marketing, right?
Well, it's not that easy…
There are some limitations for affiliate marketing on TikTok that should be considered:
A high amount of views does not equal to a lot of quality traffic that will buy our products
Not everyone can add a link in bio for affiliated products or to a website.
There are other ways to drive the viewers from TikTok to other channels, e.g. Instagram or YouTube where you can then promote your affiliate products. If you can generate a lot of organic traffic on TikTok – and it seems that this can work quite well if you post videos frequently – this traffic can contribute to an increase in affiliate sales.
So… You already get an idea how useful TikTok can be for affiliate marketers.
In the next section, I am going to show you some ways to drive traffic from TikTok to your website or affiliate links.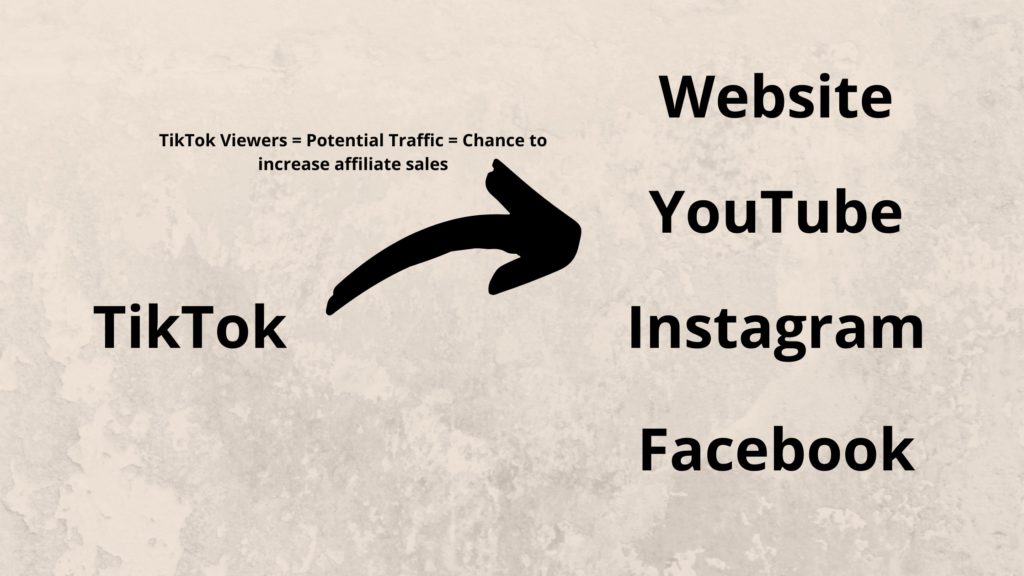 How to drive traffic from TikTok
---
First, we need to check how to generate a lot of views for our videos in order to send these viewers to our intended landing page, e.g. for an affiliate product or your website.
Use keywords in TikTok to attract more viewers to your videos
You know it already from SEO and it can be also useful for TikTok. Use keywords related to your niche when uploading videos, for example in the title of the video. Moreover, you should use keywords in hashtags.
Create more views on your TikTok videos by using #Hashtags
You might know it already from Instagram: #hashtags
It's the same in TikTok. You can add a few hashtags to your videos when uploading them. Other people can then search based on specific hashtags and find your video.
You should try to use hashtags that are related to your keywords, for example "#learnportuguese" if you are a teacher for Portuguese and want to attract potential students.
Hashtags can be more or less popular. What I mean is that certain hashtags have millions of views per day, while others have only a few. Let's say the hashtag #TikTok has millions of views per day, but #hypoallergenicdogfood might have less.
You should have a good mix between hashtags with a lot of views per day and those that attract only a few people. For the first you will rank most certainly not as good and your video will show only a few seconds in the feeds. The latter, though, can be very effective to attract views on your videos. There is less competition around this hashtag and you get views easier.
If you create a ton of videos, you can attract a good amount of views per day. 
How to send your TikTok viewers to your website or affiliate links?
So you generated a lot of views for your videos. So far so good, but if you don't take any further action this won't have any positive impact on your affiliate marketing sales. 
You need to send those viewers to your website or make them click on your affiliate links.
How can you do this?
Add a link to your website or affiliate products in your bio. As mentioned earlier, it seems that this option is not available for everyone.
Add a website or affiliate product link in the comment section of your video.
Add a link when editing the recorded video. Here it's important that the link is as easy as possible, because people won't be able to click and have to remember the information to manually insert it into google.
Connect your Instagram and YouTube profile to TikTok. This will appear in your profile and people can click through to it.
Always include a strong CTA (call to action) in your video.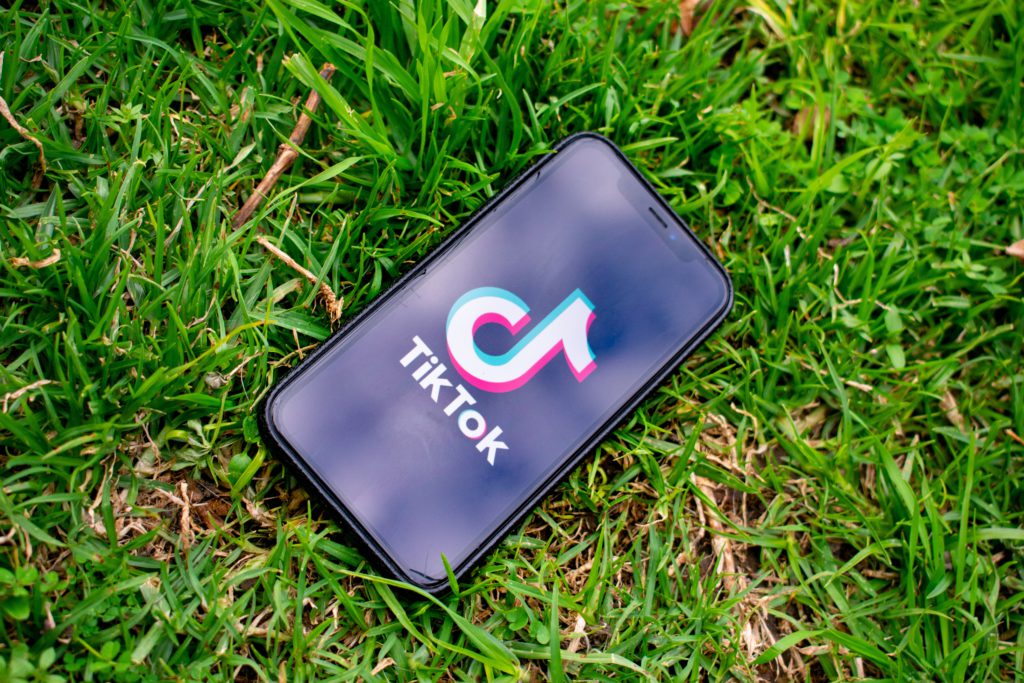 Conclusion – Is it possible to earn money doing affiliate marketing on TikTok?
---
I do think that there is a lot of potential in combining TikTok and affiliate marketing. It's still a new app, but it's growing very fast. I believe it's just a question of time until the options to promote affiliate products will get better, making it easier to generate money with TikTok.
I would also like to take the chance to share a very interesting experience with you from a fellow member of the affiliate marketing training I am part of.
He managed to get +6,000,000 views & +6,000 followers in less than 6 weeks. This is a great example to show the potential that TikTok can have to drive a high amount of traffic to a website or affiliate products.
---
That's it for today. I am very excited to try TikTok for affiliate marketing myself and will update this post once I have more insights and experience that I can share with you.
Please let me know in the comments below if you are using TikTok and how you combine it with affiliate marketing. I am very curious to hear your stories 🙂
Cheers,
Dominik