In today's post I will give insights on the Affiliate Program of Wealthy Affiliate and check how good it really is. For the ones that don't know what's Wealthy Affiliate, I will give a short overview in the beginning of this article.
So, without further ado, let's get started!
Wealthy Affiliate – What is it?
---
Wealthy Affiliate is a website that offers an online course about Affiliate Marketing. The lessons are suitable both for total beginners and experienced Affiliate Marketers.
The founders Kyle & Carson created a very thorough and detailled course which serves as an excellent resource for people in the field of Affiliate Marketing. You will learn how to create your own website in a specific niche and how to make money online with it.
I created an extensive review about Wealthy Affiliate, which you should check out in case you are not familiar with their online course.
Wealthy Affiliate also offers an Affiliate Program for their members.
In the following section I'll review this program and examine how good the Affiliate Program of Wealthy Affiliate really is.
Wealthy Affiliate: Affiliate Program Review
---
How much can you earn?
This is probably the most important question you may ask yourself. How much can you earn with the Affiliate Program of Wealthy Affiliate? Wealthy Affiliate pays a commission of $23.50 for each referred member that upgrades to a Premium Account. If this person is upgrading to yearly payment plan you will earn $175.
In average, 12% of people choose to go Premium after signing up for Wealthy Affiliate.

In the following you will find an calculation with different data entries (referrals per day, upgrade rate, month average) and the resulting monthly income.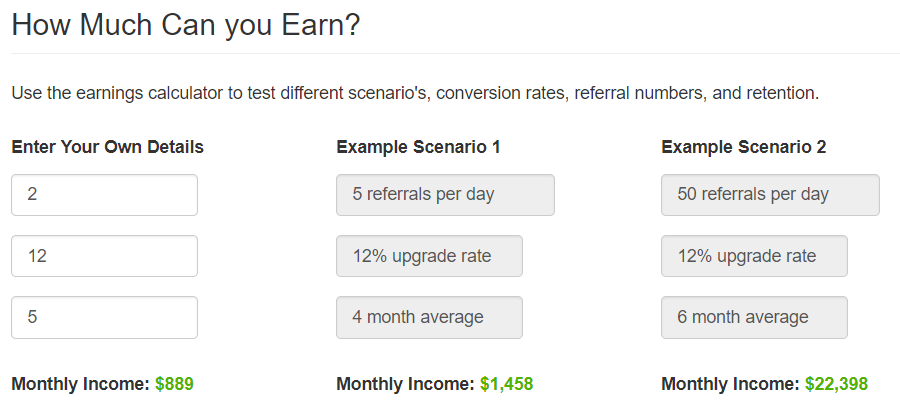 Not bad, right?!
Use the resources provided by Wealthy Affiliate
Wealthy Affiliate provides you all the material you need to promote their website. You can find pre-defined banners, automated follow-up sequences to stay in contact with your referrals and much more.
In the Wealthy Affiliate Bootcamp you learn step-by-step how to create your own website in order to promote Wealthy Affiliate and earn commissions. Below you can find the outline of the program: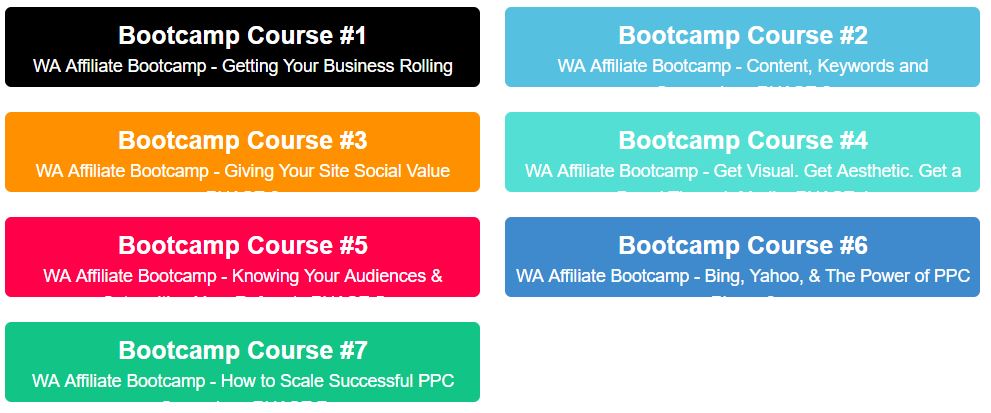 Keep track of your referrals with Detailed Stats
Wealthy Affiliate has a very good Dashboard where you can track your referrals and payments without any problem. You have detailed stats of a lot of different search queries.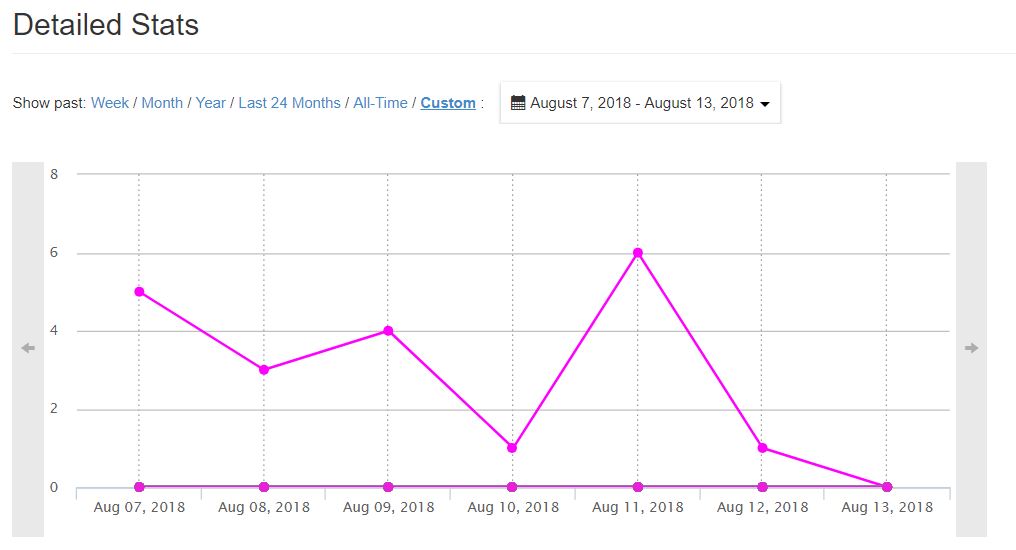 You can check for example your new and recurring referrals, but also how many people clicked on your content, promotion links, etc.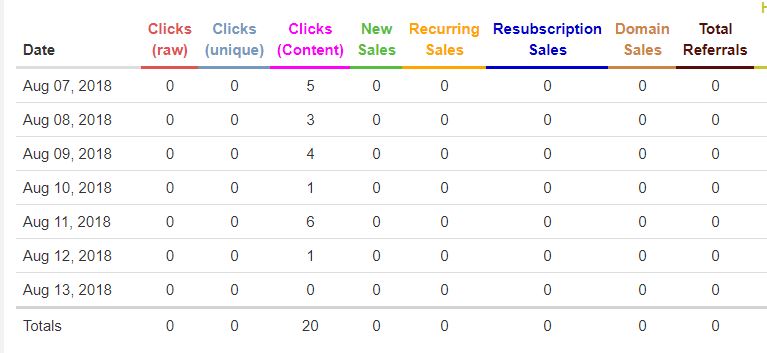 How to get paid by Wealthy Affiliate?
The commissions you earn will be paid out via PayPal. The miminum threshold to receive payments is $10.
The Big Bonus: Your Trip to LAS VEGAS! 
Every year, Wealthy Affiliate is giving the chance to their members to be part of the Wealthy Affiliate Conference in Las Vegas. This event is sponsored by Wealthy Affiliate and a great chance to meet the Wealthy Affiliate owners Kyle and Carson.
All Wealthy Affiliate Members that managed to refer at least 300 new members to Wealthy Affiliate will get an invitation for this great event.
Besides getting to know personally other members of Wealthy Affiliate and to discuss future trends of Affiliate Marketing, there is also time to discuss your own website with Kyle and Carson, while they will give you tips on how to improve your business.
The fun part is of course also not coming to short and this event is for sure nothing you will forget once you experienced it.
To get a better picture of how this will look like you can check out below the Wealthy Affiliate Las Vegas Conference 2017. Enjoy!
Conclusion | Wealthy Affiliate's Affiliate Program is excellent!
---
Promoting Wealthy Affiliate is a very good way to create passive income. The amount depends on how many referrals you can make. The more traffic/visitors your website gets the more referrals you will achieve.
If you want to learn step-by-step how to earn money with Wealthy Affiliate don't forget to check out my Wealthy Affiliate Guide.
---
I hope you enjoyed today's post about Wealthy Affiliate's Affiliate Program! Have you ever heard of the program or are you maybe even a Wealthy Affiliate Member already and earned commissions?
I would love if you could share your experience or questions below in the comment section.
Best,
Mia