Do you dream of an independent job with a great work-life-balance? In this post, I will show you how to work from home and which jobs for beginners are the most suitable ones.
Most of us might know the feeling being overwhelmed by a job that sucks all our energy, while having ZERO time for doing things you really enjoy.
The same happened to me, so I decided to change my life and started to work from home. This was the best decision I have ever made.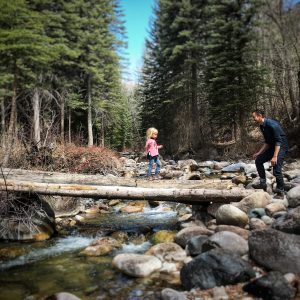 What are the benefits of working from home?
---
You might have already had the chance to do some days home-office and leave your companies work place for at least a day. Did you enjoy it? I always loved it. Seriously, I enjoyed waking up and writing the first emails while still being in my bed. Having breakfast in a relaxed environment and starting the day the right way.
I always imagined how it would be to have this feeling every day and not just once every 6 months…
After having worked from home for quite a while now, here are the things I like the most:
Flexibility
Independent of fixed working hours
Less stress
Being close to my family
Better work-life balance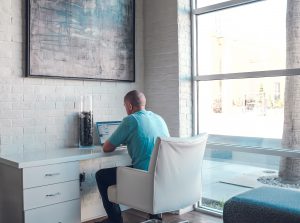 What do you need to work from home?
---
That's an important question you should ask yourself before even starting to work from home. Good thing is, there is not a lot you need to set-up your work place in your own domicile.
Work from home checklist:
Laptop
Fast internet connection
Desk and comfortable chair
Quiet room / work place
Don't underestimate the importance of the last point. At times, I have worked from home being seated in the living room and the external influences that might disturb your work are immense. In my case, my cat Zoe thought it is very nice to have her Mummy next to her during the day, demanding me to play with her and pay all my attention to her. You know how cats can be…
Then there are other things that might disrupt your concentration and you end up cleaning the house, watching TV or do other stuff instead of working. Therefore, try to separate your work place from the rest of the house and keep it clean.
Once you are good with your equipment and place to work, it is of course also important to know how to earn money from home. In the next lines I will show you jobs for beginners that are a great way to earn an income from home and some other methods that you should rather avoid.
Keep reading and find out about Jobs for Beginners.
Forget about Online Surveys, Fake Courses, Stuffing Envelopes etc.
---
While other pages might tell you that you can earn money with the above mentioned methods, it is in my opinion a waste of your precious time.
Online Surveys
While online surveys often require you to spend at least 15-30 minutes in front of the laptop, the revenue is only a few pennies. Save the time and nerves and invest in something better.
From my own experience I know that you can earn around $10-50 per month, but as mentioned, the time you have to spend for this is never worth the money.
Fake Online Courses
There are hundreds of those scams out there in the internet, unfortunately. Every course that promise to make you rich within few weeks is 100% a scam. If it would be possible, why isn't everybody doing the course? Just stay away from this kind of courses. You will lose money sooner or later.
Stuffing Envelopes
Not sure if this has ever been profitable, but for sure it is not anymore! Stuffing Envelopes is not worth your time or money. Keep away from it!
In general, I advise you to think carefully before joining any program online and ask yourself if it might not be a scam.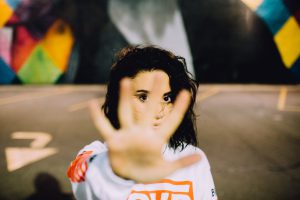 These jobs for beginners will let you earn money from home
---
Write articles
Many companies are looking for content writers that provide high-quality articles. This can be a very good source of income and you might ask for more money the more articles you write.
Translator
Are you good with languages? You could work as translator. The more experience and jobs you get, the more money you can ask.
Online Teaching
Do you have experience in teaching? Use your experience of different disciplines. You could also think of teaching your language to foreigners. Often, you don't even need to be a qualified teacher. There are several platforms that connect tutors with students and give you the possibility to earn money from home.
Create e-Books
What is your big passion? Whatever it is, think about writing an e-Book and share your knowledge with other people. You can sell your e-Books for example easily on Amazon.
Create your own Online Course
This is similar to the e-Book approach. Take some minutes and think about what you are really good in. Maybe you are an expert in diving and you love sharing your experience with others? You could create your own online course where you teach others all the important things to become a pro in diving. There are several free platforms, e.g. Teachable, where you can easily create and sell your own course.
Affiliate Marketing
Have you ever heard of Affiliate Marketing? Let's explain it as easy as possible: Affiliate Marketers promote existing products or services on their channels (e.g. website, YouTube, etc.) and get a commission for every customer that buys the product or service through their promotion link.
Affiliate Marketing is a way to earn money from home and in my opinion the most sustainable and promising option.
It will take some time in the beginning to learn how it works, but there are several courses that teach you how to become an expert in Affiliate Marketing.
Depending on your efforts, you can usually count with the first income after 6-12 months. The key here is consistency and if you keep working, Affiliate Marketing can provide you with a full-income after some time.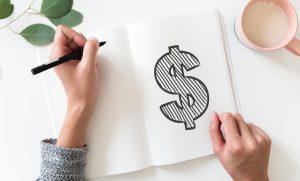 My #1 Recommendation to work from home: Affiliate Marketing Course – Wealthy Affiliate
---
If you are really serious about working from home and you want to earn a full-income online, I recommend you to check out the possibility to become an Affiliate Marketing Expert.
As mentioned above Affiliate Marketing offers you the following advantages:
No investment needed – no risk included!
Create passive and recurring income.
Your opportunities are endless.
If you also think that this sounds great you should check it my #1 Recommendation to work from home – Wealthy Affiliate.
You can read my honest and thorough review about this affiliate marketing training platform here: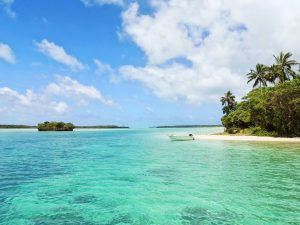 Do you want to spend your next holidays laying at a beautiful beach? It's up to you…
---
I hope you enjoyed reading my article today and could get an idea of what job you could do while working from home. Have you ever tried one of the above mentioned examples? I would love to hear your experiences – just leave a comment below =)
See you around,
Mariana