In today's post I will explain how to make money selling books online. You neither need to have an existing online business to sell books online nor do you need to be a genius writer creating the new bestseller of the year.
Luckily, there are enough other ways how you can earn money selling books online. Just keep reading and find out all about it.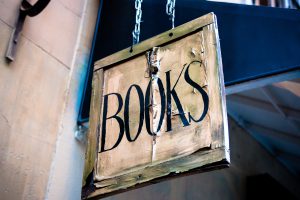 Sell your own used books online
---
This method is probably the fastest way to get some bucks for your old books which you don't use anymore. There are several places online where you can sell your used books, but the easiest way should be to sell them on Amazon. The downside is that you won't get rich with selling your old books online, even if they are still in good shape.
But hey… at least you will have some more space again in your house =)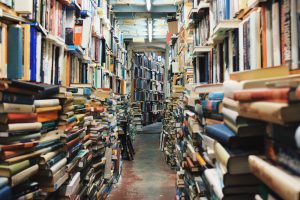 Write your own book and sell it online
---
This is a more traditional way and comes along with more work. Imagine you wrote your own book and want to sell it now online. You already printed it and went to a store to bind the book. Now, since you want to sell the book to as many people as possible you would need to pay money to the store to bind more books.
Once you have your preferred amount of books, you can sell them in Amazon, eBay, or similar pages. Whenever someone buys the book, you will have to ship it to them.
You might see already some drawbacks in this method. You will not only have cost with printing and binding the books, you will also have to handle the shipments, track the payments, etc.
Also, you always take the risk that your books are not going to be bought and then you end up with several books that you can't sell and need to store them somewhere at home.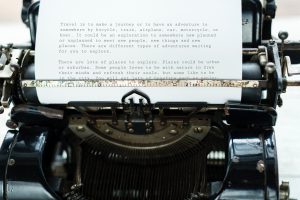 Create your own E-Book and sell it online
---
You can also write E-Books and sell them online. This is a more "modern" way of writing traditional books, but the idea is the same. An E-Book is nothing else than a book in a digital format that can be downloaded or delivered online.
The topic for your E-Book can be anything you feel like writing about. It can be for example a fantasy book, but you can also write about something you really like to do and want to share with other people, for example how to learn to dive.
Once you have written your E-Book, you will need to upload it in a marketplace, so other people can buy it. The biggest marketplace for your E-Book is Amazon. You definitely should offer it there, but you can also sell it in several places at the same time.
You can find a good guide about how to write your first E-Book on WikiHow. Just check it out here.
What else is important when selling your own E-Book online? 
Having your E-Book listed in Amazon does not necessarily mean that you will earn money with it. You also have to think about ways to promote your E-Book and make people aware that it exists.
There are several techniques to market your book online, e.g. in Social Media, Google or on a website.
It's all about promoting your E-Book like a pro! Make sure to think about the online marketing part since this will determine whether you'll have sales or not.
Of course, not everybody is a marketing expert and hiring someone for this can be quite expensive. Luckily, there are several ways to gain this knowledge for free online.
My #1 recommendation is the online course from Wealthy Affiliate, which you can check out here:
=> Learn how to promote your e-Book online to increase your sales volume – CLICK HERE <=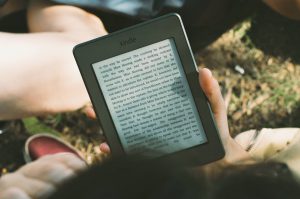 Promote books of other authors and get commissions
---
This is a genius way of participate in other people's success. Take The Little Prince as example. This book has been sold over 140 million times. You could promote this book on any place online while sharing your specific promotion link (Affiliate Link) from e.g. Amazon. As soon as someone clicks on your link and buys the book through your link, you will receive a commission of the sales value.
There are so called Affiliate Programs for almost every book out there in the internet. That means, you can potentially promote millions of books and get commissions for each sale that is made through your promotion links.
Sounds great? It does!
If you want to learn more about Affiliate Marketing and how to earn commissions for books from other authors you should check out my blog post here:
=> Learn step-by-step how to become an expert Affiliate Marketer online – CLICK HERE <=
Don't miss to read this step-by-step guide for beginners as it is a proven way to earn money online through Affiliate Marketing.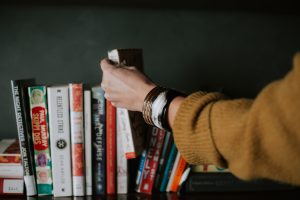 ---
That's it for today! I hope you enjoyed my article and found the post useful. Have you already tried one of the above mentioned ways of how to make money selling books online? If so I would be more than happy if you share your experience in the comment section below.
In case you have any questions, please do not hesitate to ask =)
See you around,
Mariana.