Before starting this affiliate marketing website, I had a lot of doubts and thoughts holding me back. I asked myself the question of what do I need to become a successful Affiliate Marketer?
In the beginning, I thought I will never manage to be successful and that there are so many competitors that know much more than me, so how should I ever achieve anything in this business?
You might have the same thoughts that are still holding you back, therefore I want to share with you what you actually need in order to become successful in Affiliate Marketing. I hope this will take away some of your worries and encourage you to start.
Think of it this way: Everyone started at some point, most probably without any experience, worried that it's going to be a big FAIL. Well, if you don't start, you will never know, right?
Keep reading to find out what you should consider when starting in affiliate marketing.
Pick your niche
---
First of all, you need to decide on a niche. A niche is a segment of a market, in which you want to find and promote products of other people.
This can be something like "pet food", "sneakers", "learn English online", etc. There are thousands of different niches and the good thing is that almost all of them can be profitable.
I highly recommend that you pick something that you already like to spend time on. For example a hobby of yours, or something that you are interested in.
I am giving you this advise, because you will need to write a lot of content about this niche topics and if you don't like the products or topics you most certainly will have some struggles.
You can also check out my article about how to pick the right niche. This might give you some ideas how to start.
Find a target audience
---
Once you decided on a niche, you should think of your target audience.
Let's imagine your niche is "luxury watches for men". It's important to understand who you speak to when promoting products and writing articles, reviews, etc.
In our example, your audience consists most likely mainly of men. Moreover, they probably have already some money, otherwise they would not look for luxury watches, right?
Based on who your target audience is, you should adapt your writing style, products and website layout. I also recommend that you create one to three "ideal customers".
What do I mean with this?
Think of your "target customer". What's his name? Gender? Age? Location? Job? Salary? Interests? Let's go back to our example: Luxury watches for men.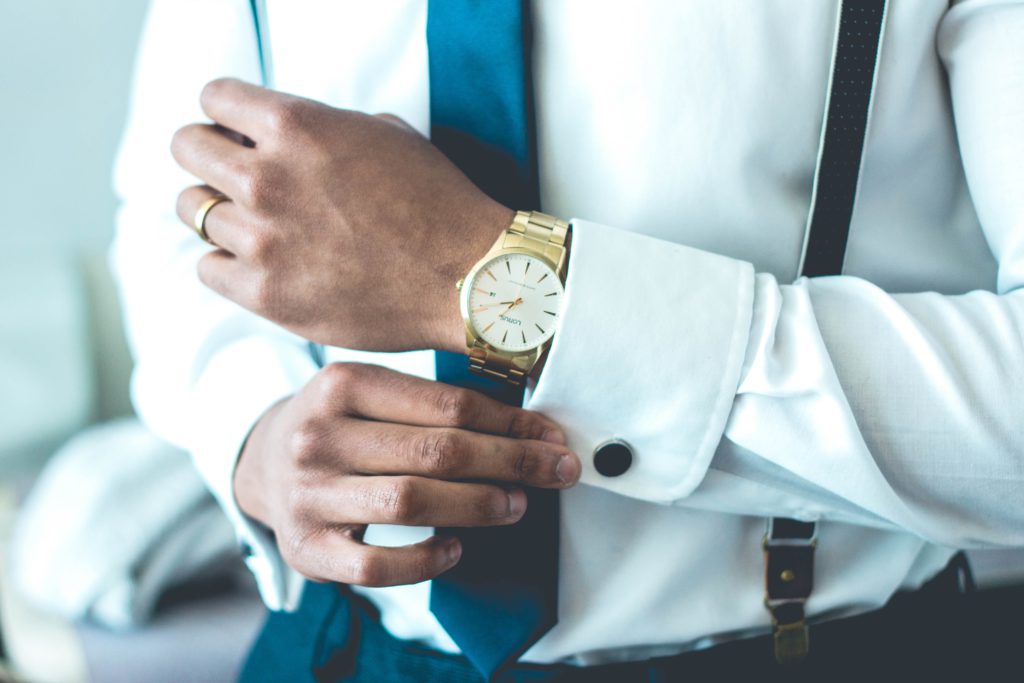 My target customer looks like this:
Name: Tom
Gender: Male
Age: 28-55
Location: US
Job: Investment Banker
Salary: $20k per month
Interests: Sports cars, luxury watches, golf
Based on this information, I will adapt my blog posts and products, so I can catch the attention of my target customer "Tom". You can have different target customer and respectively adjust your strategies. 
Purchase a domain
---
After picking your niche and defining your target audience, you should think of a domain you want to use. A domain is something like the address of your house.
It's going to be the "address" of your website. Something like mydomain.com. It's recommendable to have a domain, so you can create content on your niche specific topics and distribute it online.
Domains can be purchased online, often for below $20 dollar per year, for example in godaddy.com. 
Create your website
---
After purchasing a domain, you can now build your website. Don't worry – it sounds much scarier and difficult than it is. I recently wrote a blog post about how to create a website with this free website builder. Make sure to read this article – I am sure it can help you with this task.
You need a website to create content on your niche specific topics and share it online with your target audience. After all, you want to promote products and who should buy them if you can't inform anyone about it?
The more people you can attract to your website, the more clicks you will receive for your affiliate links and likewise the more affiliate sales you might have.
Search for affiliate programs
---
Let's recap until now. You decided on your niche, defined your target audience, purchased a domain and built your website. WOW – already a lot of things, right? 🙂
Now, you need to search for affiliate programs. You want to earn money online after all, don't you? There are thousands of affiliate programs out there.
You can either approach the sellers directly and check if they offer an affiliate program, or you can sign up for affiliate networks.
In these affiliate networks, you can browse for a lot of different products and get your affiliate links to add them to your website.
There are several affiliate networks you can check out, for example ShareASale, Rakuten, and Amazon Associates.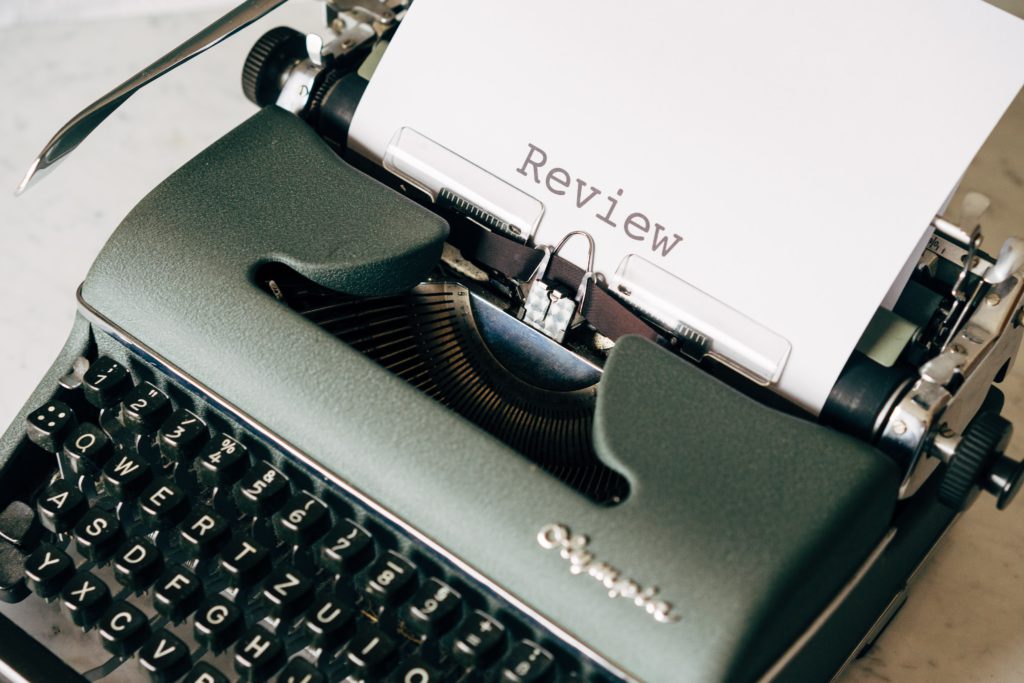 Write blog posts and reviews
---
In this section, we will get our hands dirty. As mentioned earlier, you need website traffict. The more people visiting your website, the more affiliate clicks and sales you can have.
So how do you get someone to come to your website?
The answer is: Search Engines (e.g. Google).
Yes, we want your website to appear for a specific keyword (e.g. "luxury watches for men") to appear in Google, preferably on the first page. Sounds crazy? Maybe in the beginning, but there are a lot of ways and strategies how to achieve this.
One of them is to write blog posts for specific keywords related to your niche. Moreover, you can write reviews for your products that you want to promote.
You will need to write a lot of both and that means actually that you need to invest time and work into this. After all, you want to build up a sustainable online business and that is only possible with a lot of work and effort.
Don't believe in the "make-money-in-3-months" quick schemes. They don't work – if they would work then everyone would do them, right? Most likely you lose money by signing up for one of those scams.
In the following section, I give you a quick introduction on search engine optimization (SEO), since it's important in order to rank your website and articles as high as possible in search engines.
Optimize your content for search engines (SEO)
---
This is a big topic and I will only give a brief introduction here. But there are a lot of good trainings out there that teach you how you can optimize your website for search engines and eventually get more traffic to your site.
There are several things you can do to optimize your content:
Write relevant and helpful content
Use headlines in your posts
Name your pictures properly when uploading them to articles
Fill in the alt tags in pictures
Use internal and external links in posts
The above mentioned examples are just few things you should consider when optimizing your content. If you want to know more about SEO, I recommend that you check out Will Coombe's book "3 months to nr.1". 
Motivation and time
---
I already mentioned it earlier: Becoming a successful affiliate marketer is hard work and won't be achieved in few weeks or 1-2 months. You need to commit to it, spend time in writing, researching and eventually become an expert in your niche.
It does not matter if you are an expert or a total beginner when you start. It just matters that you commit and make efforts to achieve your goals.
It's also normal that there will be times when you are not motivated and think that all of it is for nothing and that you will never earn any money.
I've been there too. It can take several months until the first few bucks come in through an affiliate sale. Don't be disappointed. It's totally normal. If you keep working consistently and don't quit, because the success did not come within 1-2 months, then you can become a successful affiliate marketer.
Conclusion
---
Becoming successful in affiliate marketing does not have to be difficult. It will require a lot of work and time, but if you commit to it, you can achieve your goals.
I've shown you on a high-level what is needed to start as an affiliate marketer. Here again the summary:
Pick your niche
Find a target audience
Purchase a domain
Create your website
Search for affiliate programs
Write blog posts and reviews
Optimize your content for search engines (SEO)
Motivation and time
You don't have to go alone through all of this. I actually recommend that you don't do it on your own, but rather follow a proven path that might help you to achieve your goals faster.
I followed the training of Wealthy Affiliate, a platform that teaches you in detail how to become a successful affiliate marketer.
They also have a great community, which can be very helpful in times when you lack motivation or want to quit. There are always people that encourage you to continue and that have been at the same point as you.
Moreover, you can purchase a domain and build your website within Wealthy Affiliate. So you have one place where you can find all you need to become a successful affiliate marketer.

---
And that's it, with this final recommendation, I want to call it a day. I hope you enjoyed my article and that it can help you find your perfect start into affiliate marketing.
Let me know if you have any questions in the comment section below. I would love to hear what's your thoughts, worries or motivation about starting in affiliate marketing.
Cheers, 
Dominik